Hello,
I just lowered my W8 with H&R Springs and kept the OEM shocks.
Everything is working out very nice, I ran about 4000 miles.
Now, I installed my Mattig front Spoiler.
It is not going to survive the US Roads and/or the upcoming winter in
Wisconsin.
Ground clearance, 100mm
Ground clearance leaving my driveway -20mm
I'm glad I tested it before I got it painted!!!
Pics
W8 on the right, with Mattig Spoiler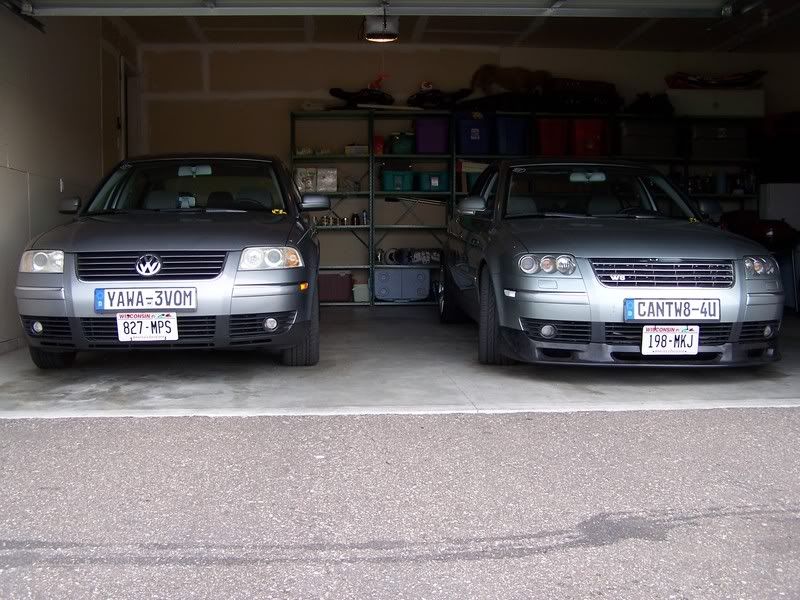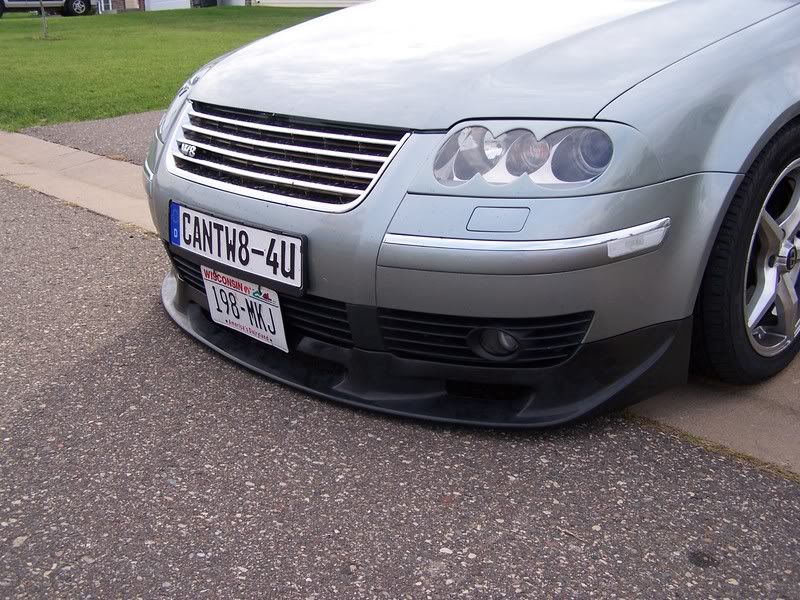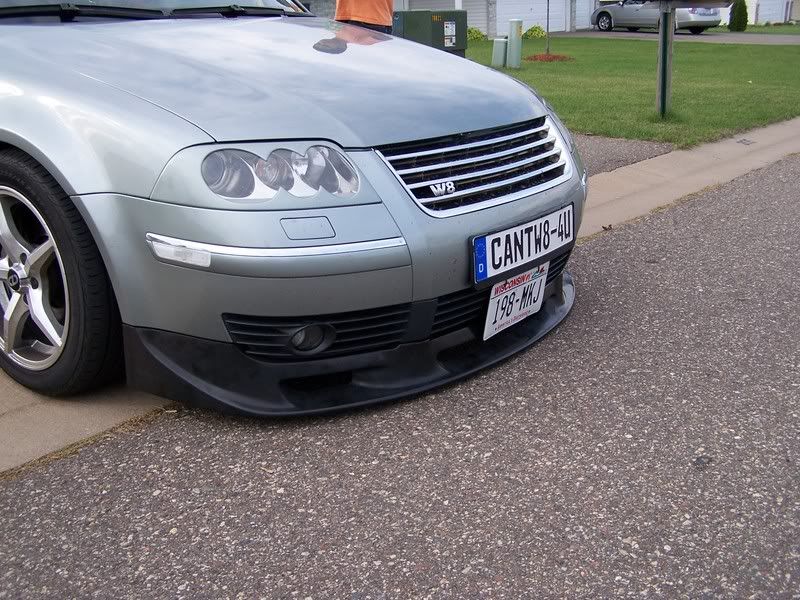 FS