Well, we are finally getting to enjoy our Spring here in the lovely City of Roses, Portland OR! And not a day too soon!
Clear skies, temp in the mid-70s, and the air was right for drinking. Believe it or not today was my first DIY oil change on the ole' W8. I am a semi-lazy person when it comes to this nowadays, for in the past i have spent many a day swapping out oil in Jeep Wagoneers, some of which required only ADDING additional oil each and every week of ownership! :P So it was a good day to grease up the knuckles again. I'll save the write-up part as it has been accomplished
before
(thanks fitzski! :thumbup: ). Just fun pics today, kids.
Anyone want 9 quarts of goo? Betcha won't find sludge. :hmmm:
A bit dirty, eh?
Compare:
I went with Amsoil European Car Formula because, well, I have a European car.

9 quarts = $76.41
................... Goob!
And I also Seafoamed the engine through the exhaust manifold vacuum intake using
deus'
Black Seafoam Apparatus (patent pending). Worked like a charm. Royalty in the mail, deus.
Smoke picture to prove it: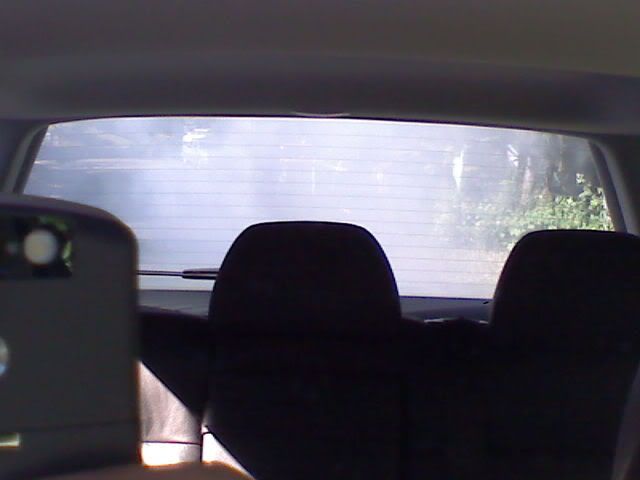 It took a whole can in 10 minutes, and then proceeded to smoke like Chong for the next 20 minutes on the freeway. Felt like I was back in the old Wagoneer....
Eventually it cleared up just enough not to get pulled over on I-205.
What a great day! I love how an oil change adds back that 20-30 HP you KNOW has been missing! :P:thumbup:
I hope you all have a good week. :)
uu8
"Sometimes you gotta feed a little speed to your ride!"
-
Miles Logan